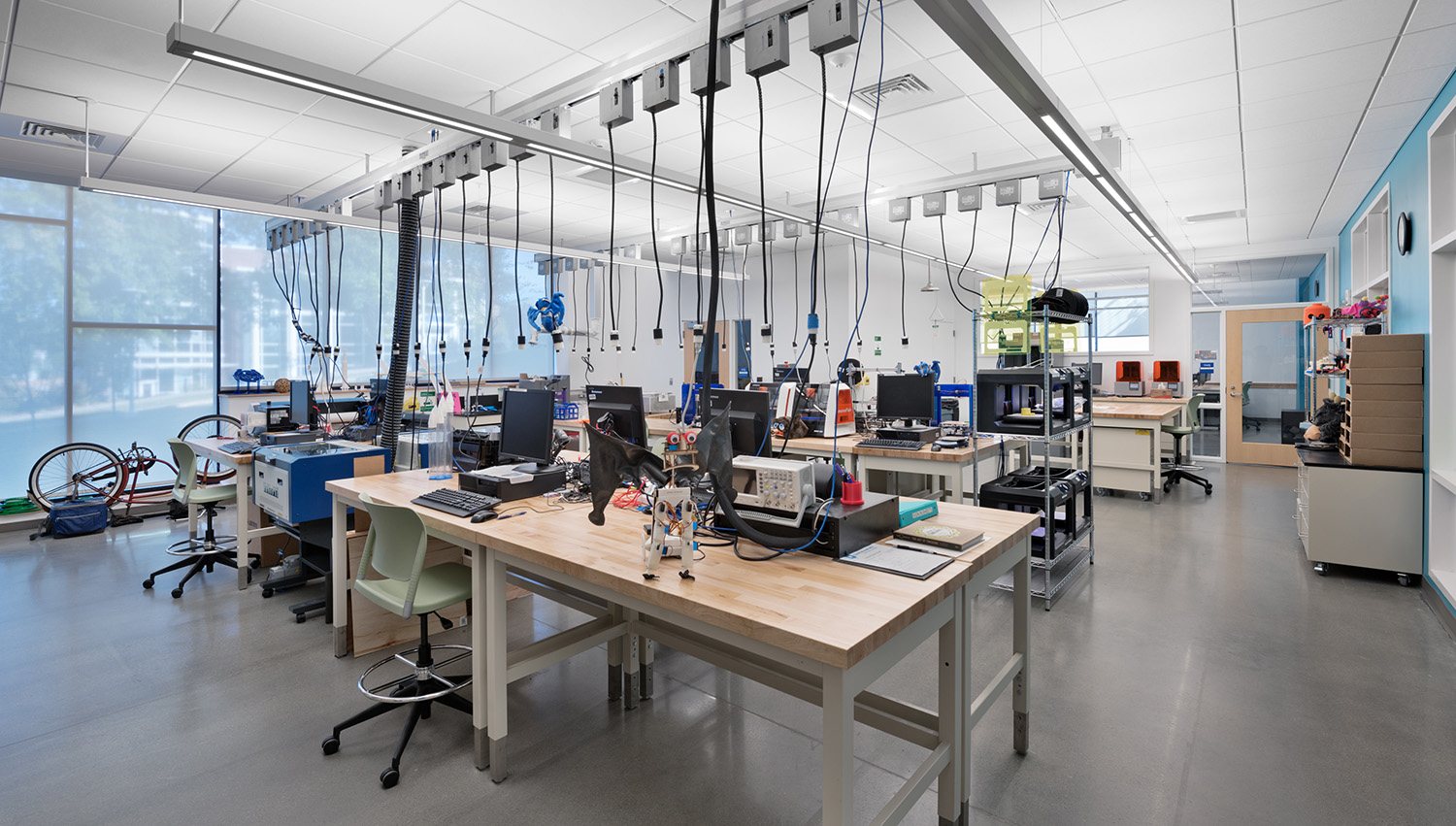 QuEST Center
Quinsigamond Community College
Location: Worcester, MA
Total GSF:
Phase 1 – 32,600 GSF New Construction
Phase 2 – 19,600 GSF New Construction
Completed: 2016
LEED: LEED Silver Target
The Technology Building at Quinsigamond Community College represents a new direction in the sciences for the institution. Perry Dean was engaged to lead a consultant team in developing a building to house various elements from the science, engineering, and technology programs under one roof.
The goal is to take advantage of efficiencies in the architecture and promote cross curriculum learning. A combination of wet and dry labs are dispersed throughout the design with classrooms, offices and support spaces clustered around them. The building is currently designed to be built in two phases to respond to the budget and curriculum needs of the college. The program was refined multiple times to ensure the current need for labs, classrooms, and administrative spaces was met. A strategy of a second phase was brought by the design team to address additional classroom growth needs. Building envelope and site strategy were developed to adhere to sustainable aspirations.