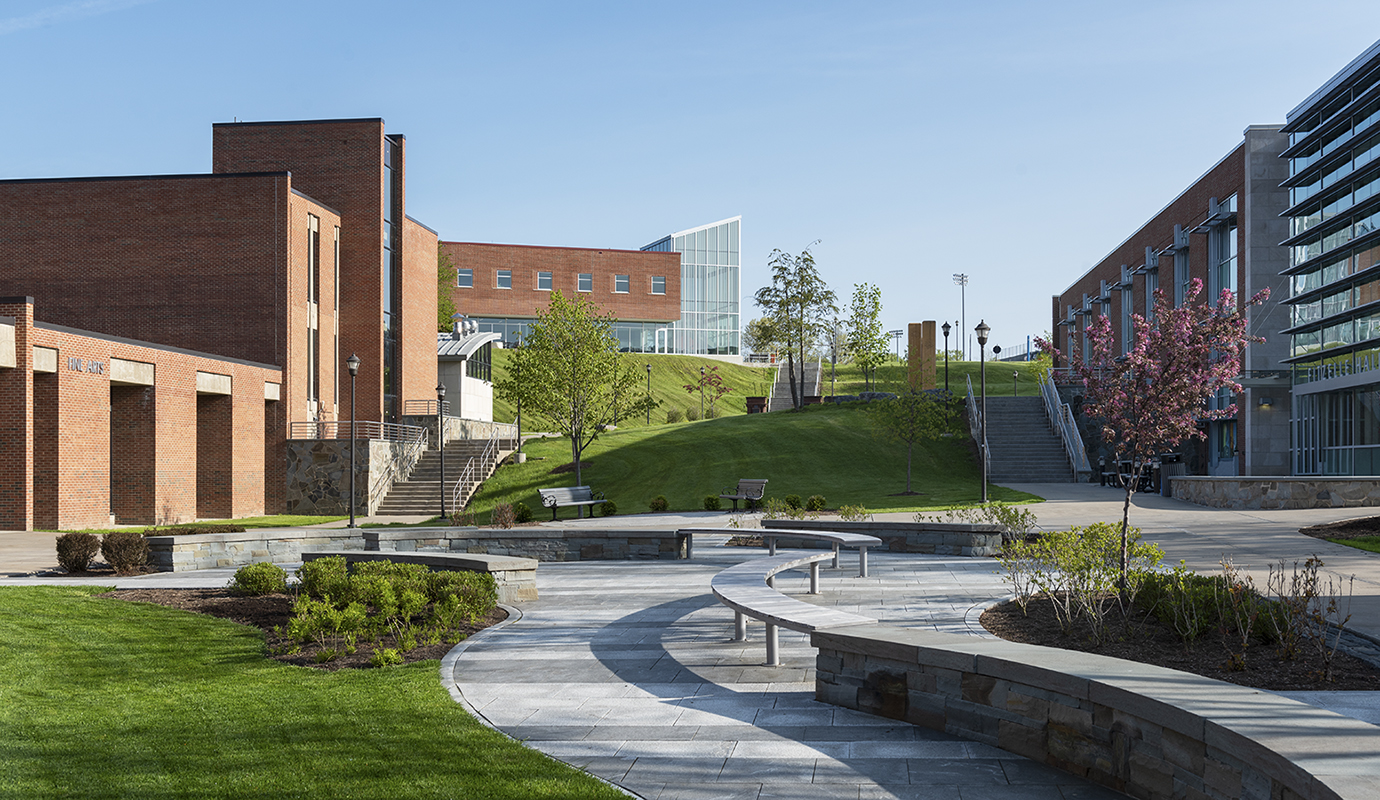 Oneonta Welcome Center
SUNY Oneonta
Design Architect: Perry Dean Rogers Partners Architects
Architect of Record: Architectural Resources
Location: Oneonta, NY
Total GSF: 12,300
Completed: 2017
Completed in 2017, the new Welcome Center at SUNY Oneonta is a 12,300 SF feature building for the campus. Situated at the top of a hill and capping the main quad, the new Welcome Center acts as a gateway to the campus and a starting point for visitors and prospective students. The site is challenging in that the building is exposed from all angles and is perched on a plateau with relatively steep grading on three sides. This location capitalizes on the stunning views down the quad and to the Catskill Mountains beyond, and enables the building to become an iconic figure in the landscape.
The brick building is anchored on one end with a 40' tall glazed "lantern" entry lobby for arriving visitors, and provides a visual reference for students across campus. Along with 2-story lobby space, the first floor accommodates a waiting area and large gathering room for admissions presentations and fundraising events. Prospective students and their families would meet with admissions staff on the second floor of the building in their offices for more personal conversations.
Perry Dean Rogers was responsible for program verification, as well as the conception and development of exterior and interior design.