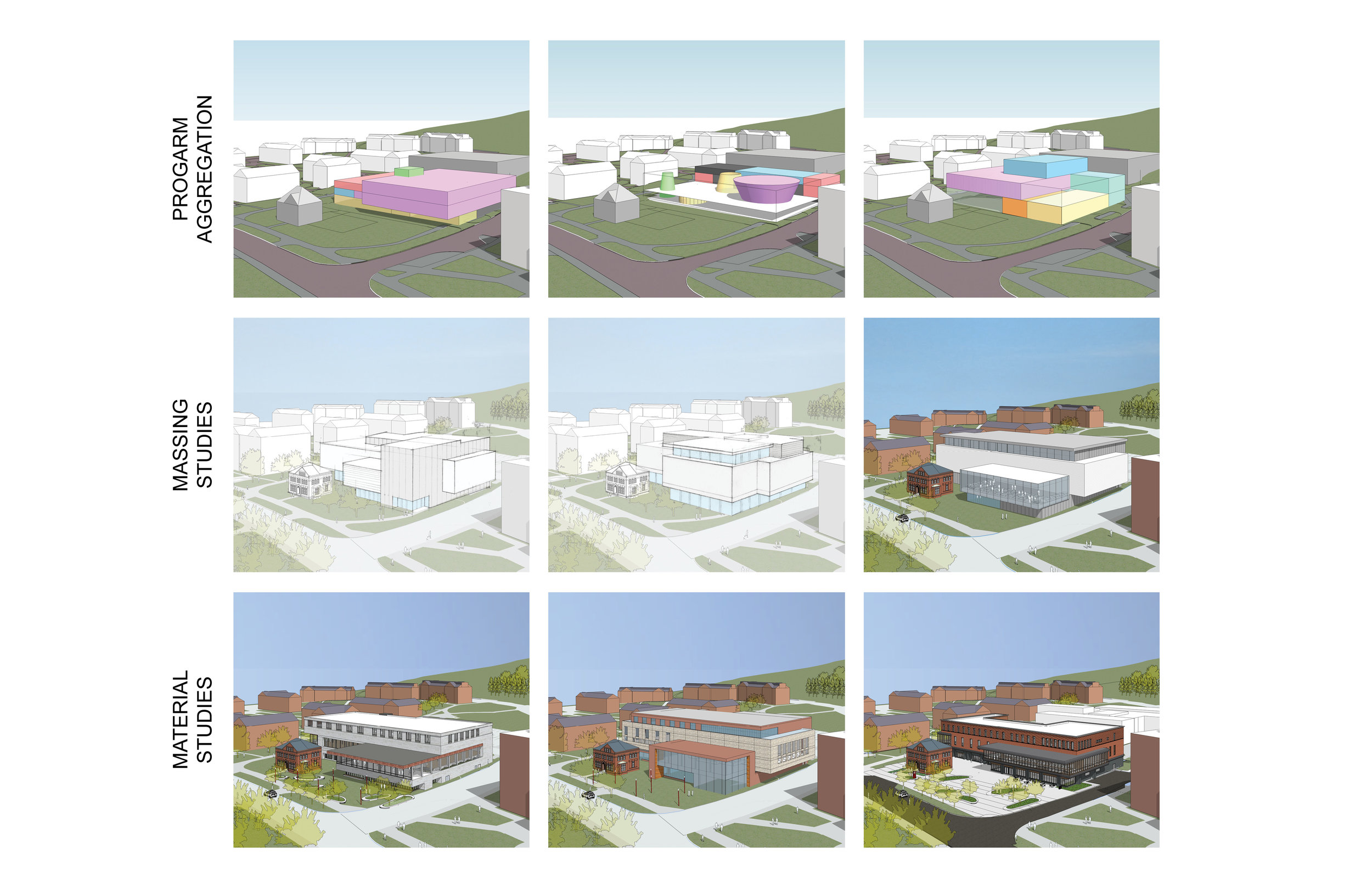 Worcester Commons
UMASS AMHERST
Design Architect (Exterior) & Architect of Record: Perry Dean Rogers Partners Architects
Design Architect (Interior): Connor Architecture
Location: Amherst, MA
Total GSF: 76,500 GSF
LEED: LEED Gold target
Projected Completion: Fall, 2020
Perry Dean Rogers was chosen to design a state-of-the-art facility to support the award-winning Dining Services Program at UMass Amherst as they continue to push boundaries in university dining. The new Worcester Commons is positioned at the intersection of two main corridors of the flagship campus. The building takes advantage of this opportunity by showcasing the dining program via two large bays with floor to ceiling wood curtain walls.
Students will visit the commons for a variety of options in addition to the typical all-you-can-eat dining hall. A café and grab-and-go market on the ground floor allows for quick access between classes, while a restaurant on the top floor serves the university for formal dining. The building becomes a student hub by also including a variety of student life spaces, including a fitness center, club rooms, music practice rooms, and lounge space.
The project has been sequenced to allow the existing Worcester Dining Commons to remain open during extensive utility upgrades and construction of the new facility.